Jaw Crusher
Jaw crushers are designed to exceed the primary crushing needs of customers in the mining, quarrying and recycling industries.
We have several types jaw crushers, like PE/PEX jaw crusher, HD German jaw crusher, and CJ series jaw crusher.
Technical Data
Feeding Granularity: 120-1500mm
Production Capacity: 5-2200t/h
Feed Opening:150×250-1600×2100mm
Advantages
Capacities of up to 1,000 tons per hour
Boltable frame for larger crushers eliminates stress issues and allows for transportation in pieces
Reversible manganese jaw plates for long life
Hydraulic closed side setting (CSS) adjustment system also effective in clearing crusher cavity
Shock absorbing discharge mechanism
Automatic lubrication systems available
Heavy-duty Design
Long life & Cost-effective
Standard Replacement Parts
High Productivity
APPLICATIONS
Mining
Quarry
Aggregate
Demolition
Industrial
Construction
Environment
150tph Jaw Crusher Plant in Indonesia
Materials: Granite
Max feeding size: 700mm.
Output sizes: 0-5mm-20mm-30mm.
The year before last year, one customer from Bandung, Indonesia got in touch with our head office in China. He planned to build one 150tph crushing plant for crushing granite.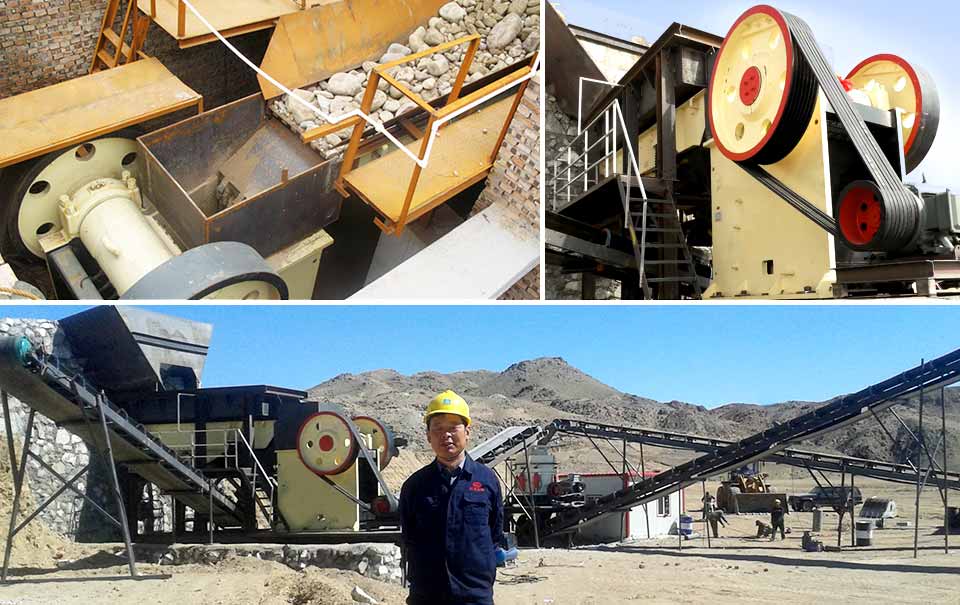 Technical Data